Dr. Martens Releases Two Pride Boots in Support of the Trevor Project
Dr. Martens invited me to come check out their two new Pride boots and give you a chance to see how they look fully styled!
The "Rainbow Pride" classic rainbow and "Pride Pascals" limited addition pride boots feature modern, digital prints, one-of-a-kind rainbow laces, and a handwritten "Pride" message under the translucent soul. For every pair sold, Dr. Martens will donate $5 to the Trevor Project, a non-profit which offers crisis intervention and suicide prevention programs for young LGBTQ lives.
I LOVED this photoshoot — it was so cool to be one of the first people to wear these boots, and I enjoyed styling them with Dr. Martens shirts and accessories. The store felt welcoming and affirming with so many unisex styles and no clear "men's" or "women's" section.
Worn as part of the queer uniform for decades, Dr. Martens are one of the few shoe brands I really trust. When I stepped into their boots, their quality and durability crystallized. I'm confident that they would outlast many Pride celebrations.
I found the "Rainbow Pride" boots to be more versatile — they look nice with bright colors as well as muted tones. The limited edition "Pride Pascals" boots are more unique and are great for anyone who has a lot of black in their wardrobe.
Dr. Martens Boston is kicking off the launch of their new boots with a customization party at their Newbury St store (201 Newbury St #1) Thursday June 8th from 5 to 7 PM, featuring local queer artist Dylan Hurwitz.
Look here for a list of Dr. Marten Pride events across the U.S.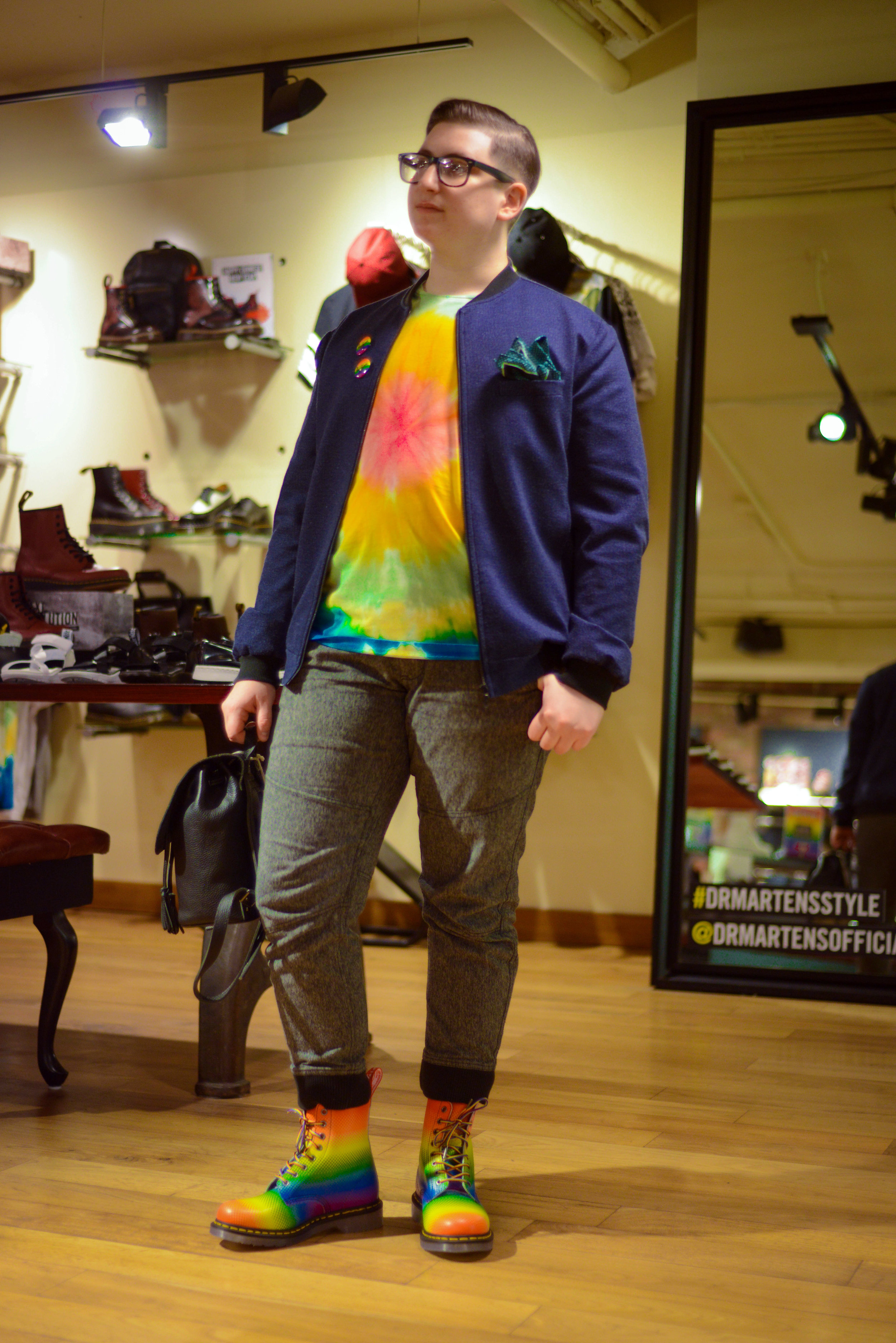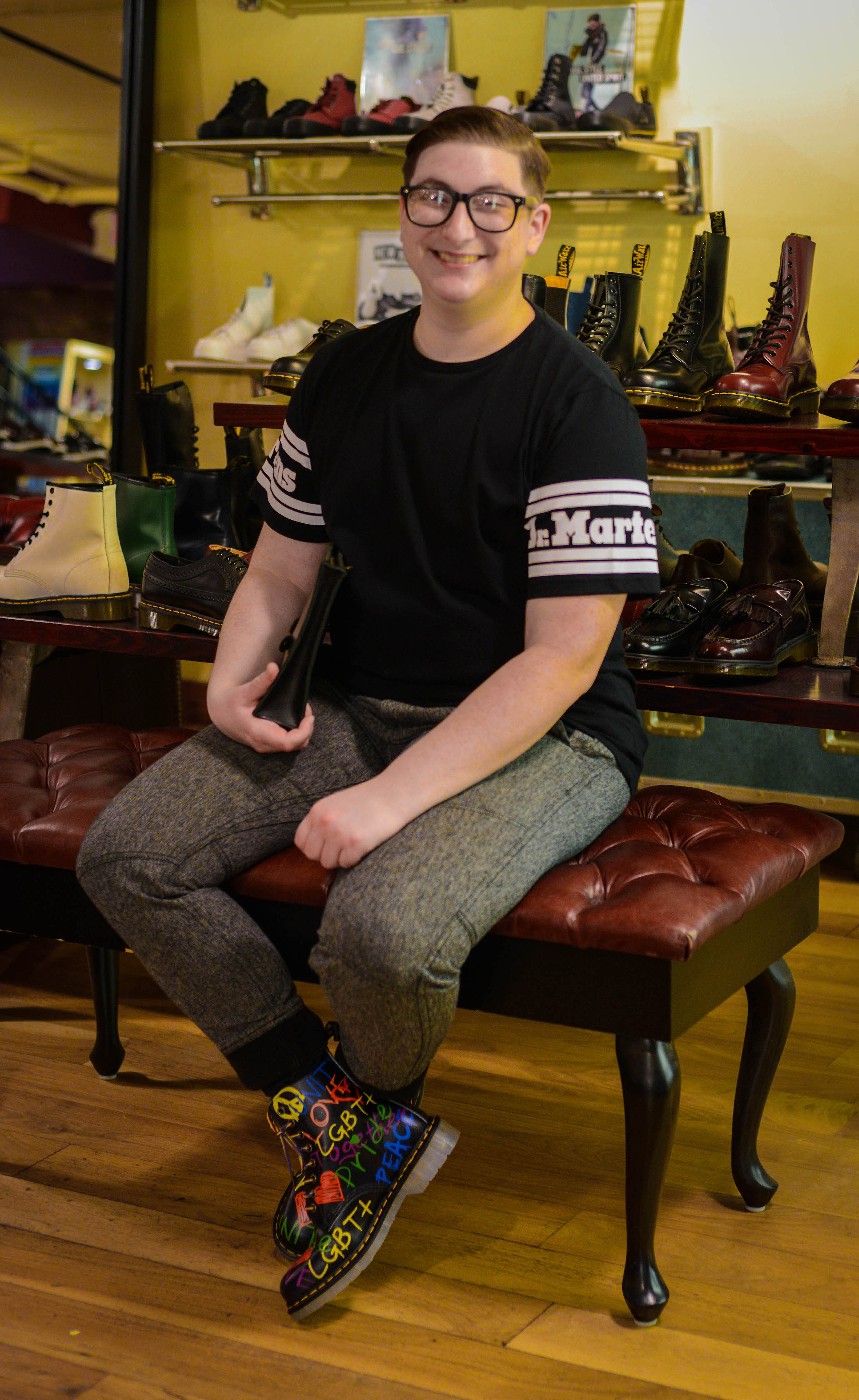 Gap pants / Dr Martens "Pride Pascals" Boots / Dr. Martens Clutch (in store only) / Dr. Martens Tee (in store only)