Charles Jeffrey's Loverboy Presents Genderfree Escapism
For his first standalone show at London Fashion Week Men's 2018, 26-Year-Old Scottish designer Charles Jeffrey presented an eclectic fashion performance which blurred the lines of gender and time; queer performance and the performance that others choose to see.
Named, "Loverboy" his clothing line takes after his own East-London Nightclub, where Jeffrey became known for hosting a queer club night at Vogue Fabrics Dalston full of outlandish outfits. In sharing his vision for turning the inspiration that fueled his club night into a fashion line, Jeffrey told W Magazine, "The definition of clubs are nights of escapism, and we wanted to validate that even further."
Described by Vogue as a "volcanic eruption of escapist LGBTQ creativity," the 2018 line features costumes spanning eras and styles, including childlike crayon body painting, sardonic clown outfits, and toilet paper handbags. "His aesthetic may be best described as gender-fluid — and labels like men's wear and women's wear don't mean much in a collection filled with doublets, bunched-up skirts and facefuls of makeup," comments the New York Times.
In the world of "Loverboy" time is blurred, and everything goes. Many of the outfits contain elaborate masks which either hide or create new facial features. In one outfit, the model's mouth is covered and eyes are hidden underneath a hat.
The imagery points to the absurdity of gender performance. Are we expressing our true selves, or are we referencing a gender we wish others to see? Charles Jeffrey states, "As reality becomes more unrecognizable, an absurd satire of itself, the romantic fantasies of our imagination become more real than ever."
"It's the right kind of extremism," Comments Sleek. The show notes describe it as "dancing in the face of threats to freedom; celebrating the beauty of queer hedonism. It's not enough to stay woke – we need to be alive."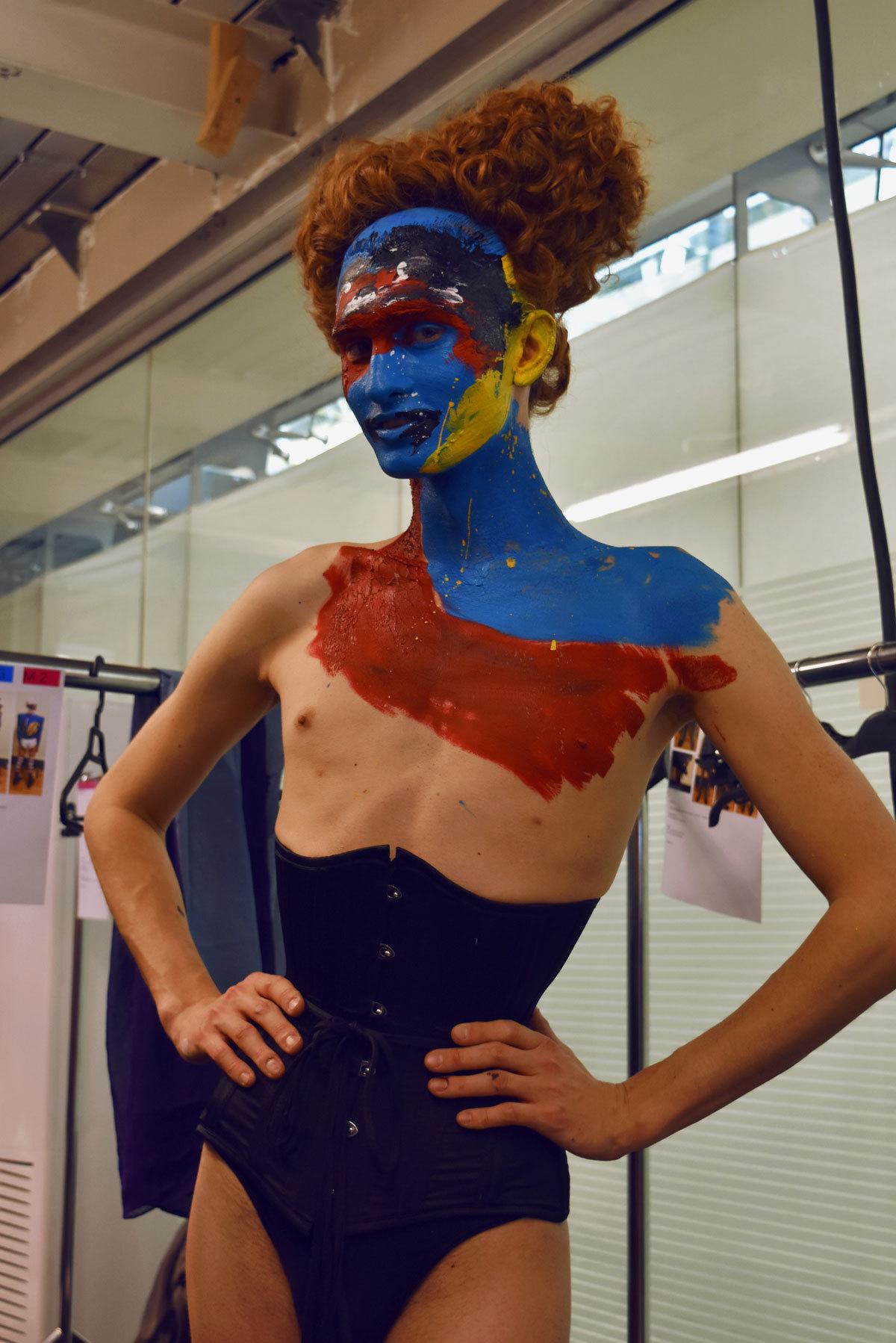 We frequently turn down advertising offers which attempt to exploit our community. This means that we rely on community support to keep running and providing high quality content.